«Tula Machines» LLC develops and produces crushing machines and crushing-sorting complexes for its customers. Product quality is provided due to the use of modern technologies, highly qualified specialists, and the advanced system of control of all production stages, from the analysis of supplied materials and components to corresponding equipment tests. Our own production facilities and the experience gained by our experts allow to fulfill any technological requirements of our customers. We can produce nonstandard crushing complexes with required auxiliary kits on your request. The main mission of our company is to simplify all processes of processing and crushing materials of our customers. Our company can develop and offer various crushing equipment according to your specific requirements. We are glad to offer a wide line of crushing machines for processing various materials.
Catalogue of crushing machines and accessories
In our catalogue of crushing-screening machines and accessories there are components that are used for the installation of various crushing plants and complexes. You can choose any required components for your particular production lines.
Crushing machines for various materials
«Tula Machines» LLC produces crushing machines for processing various raw materials: from reinforced concrete to rock materials. Crusher is an irreplaceable component of any crushing-screening complex. You can choose required crushing machines and accessories for your particular purposes.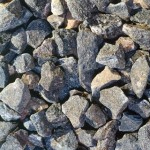 Crusher for crushed stone and other rock materials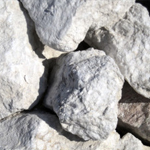 Crusher for gypsum and chalk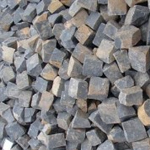 Crusher for basalt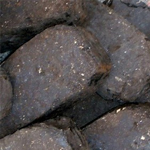 Crusher for peat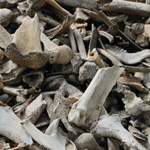 Crusher for bones
Crusher for bricks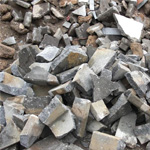 Crusher for concrete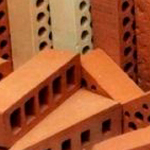 Crusher for clinker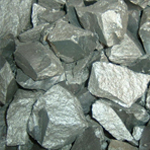 Crusher for metals and ferroalloys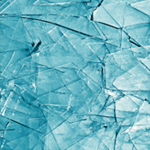 Crusher for glass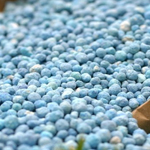 Crusher for fertilizers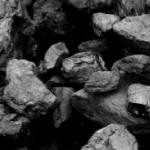 Crusher for coal
Crusher for mineral wool
Crusher for caked clay
Crusher for salts
Quality Certificate for crushing machines of «Tula Machines» LLC
All the equipment produced at the factory of «Tula Machines» LLC, is accompanied by corresponding drawings and Quality Certificates. For many years of our development we produce excellent crushing machines respected by our customers in Russia and the CIS countries.
Resources of our production facilities and responsible work of our employees allow us to execute orders with high quality and meeting deadlines. Our clients are satisfied with our products and services, as a result, we are glad to present excellent references concerning our company:
Customs Union. Declarations of Conformity
The industrial equipment produced by the crushing machines factory «Tula Machines» LLC corresponds to requirements of Technical Regulations of the Customs Union: TR CU 010/2011 «On safety of machines and equipment»; TR CU 004/2011 «On safety of low-voltage equipment», TR CU 020/2011 «Electromagnetic compatibility of technical equipment».
Delivery of our crushing machines in Russia and to the CIS countries
The crushing machines factory «Tula Machines» LLC is one of leaders of the crushing machines production industry in Russia in terms of its dynamic development. We are confidently striving to be recognized in the market of the CIS countries. Our specialists work as a solid competent team to improve our competitiveness and attractiveness of our equipment. For this purpose we actively introduce advanced international practices and the most modern design developments. Our factory and central office are located in Tula. In addition, our representatives work in the largest cities of Russia and not only:
The list of representatives
«Tulmash» LLC offers the industrial equipment for crushing, screening, grinding and refining raw materials to the largest production companies of Russia. Our customers are present in many regions: Chelyabinsk, Magnitogorsk, Krasnodar, Moscow, Tula, Novosibirsk, Perm, Krasnoyarsk, Voronezh, Saratov, Toljati, Izhevsk, Ulyanovsk, Barnaul, Vladivostok, Yaroslavl, Irkutsk, Tyumen, Makhachkala, Khabarovsk, Novokuznetsk, Orenburg, Kemerovo, Ryazan, Tomsk, Astrakhan, Penza, Naberezhnye Chelny, Lipetsk, etc. More over, we have positive experience in cooperation with foreign enterprises from Kazakhstan, Ukraine, Belarus and other countries.
Types of crushers
Hammer crushers are intended for grinding raw materials with various physical properties. The design of this crusher includes special impact parts (hammers) pivotally mounted on the crusher rotor. Loaded raw materials are processed as a result of the rotation of the rotor. It is possible to control a final product particle size using corresponding grates of the crusher.
Roll crushers also are intended for grinding various materials. Their rotors can be equipped with special teeth crushing the materials. The design of the crusher can also include only a single rotor. In this case the material is crushed between the rotor and a corresponding counterpart.
Jaw crushers crush materials by their steel jaws (one jaw is fixed and the other is reciprocating). Often, jaw crushers are purchased with accompanying them cone crushers. In this case, a jaw crusher is used at the first stage of crushing materials, and a cone crusher at the second stage.
Cone crushers are used for grinding hard materials: granite, basalt, limestone and other rocks. The material is processed between two truncated cones: stationary external and moving internal.
Crushing and screening technologies
Screening is a process of separating bulk materials by particle size using special screens. Screening is usually combined with crushing.
For technological purposes, screening processes are divided into:
auxiliary: separation of small fractions from a source material (fractions not subjected to further crushing);
control or testing: separation of small classes of an already processed (crushed) material;
complex: screening and crushing are combined in one operation;
preparatory: screening fractions of various classes (by particle size) for the purpose of their separate processing;
independent or mechanical sorting: production of final products delivered to customers.
«Tula Machines» LLC equips its crushing machines with all required screening units: vibrating screens, feeders, control equipment. Raw materials are sorted/screened using our machines in various ways: by removing powder fractions, drying raw materials, etc.
We are continuously developing innovation directions of our production. As a result, we develop advanced technologies of magnetic and electrical separation of mineral raw materials. The main advantage of these processes is that they allow not only to separate materials, but also remove powder fractions from them, and thereby to improve the quality and purity of final products.
Application of our crushing machines in various industries
Our crushing machines are used in various industries
Abrasive products industry
Crushing machines and screening machines for processing abrasive materials is one of the basic directions of our company. High hardness of abrasive materials is overcome by reliable and modern processing units. To increase the capacity of production facilities of our customers, our company develops special complexes for the regeneration of defective abrasive materials. In addition, we produce laboratory equipment for crushing and grinding various materials, as well as for sorting fractions of production mixtures and abrasives.
Coal industry
Coal industry has always been an important part of economy of our country. «Tula Machines» LLC offers machines for crushing, grinding and sorting coal. Our company takes leading positions in the production of laboratory equipment for screening, crushing, grinding and cleaning coal.
Metallurgy
Our company develops, produces, assembles and delivers various machines and complexes for metallurgy. For example, we offer the equipment for processing ferroalloys, fluxes, slag, various preparation/processing machines, etc.
Machinery industry
«Tula Machines» LLC produces machines for various machinery industries. Our engineers develop new systems for their further assemblage. We produce special units for technological operations with metal swarf, sand, slag. In addition, our experts develop and improve technologies for processing these materials.
Building industry
The advanced production of innovation and reliable materials for the building industry requires corresponding machines. Such machines are developed by our skilled engineers and assembled by our highly qualified workers. Machines for the production of high-quality crushed stone, mobile crushing-screening complexes, laboratory equipment for processing raw materials are key directions of our production.
Processing and recycling wastes
As a result of serious public interest to environmental problems, machines for processing and recycling various wastes take special places in our product line. Our company makes its contribution to the environment protection and introduces technological lines for processing and recycling waste, including residential solid waste, for the purpose of its more safe disposal or recycling.
Production and delivery of crushing-screening machines
Our team of industrial experts is ready to design and develop any crushing-screening units required to our customers, in various executions, with specified auxiliary kits and functional options, and even with specific appearance. Each product of our factory is accompanied with corresponding technical documents and warranties.
In addition to separate machines, our company can offer turnkey complex solutions: crushing-screening complexes, aspiration systems, grinding and drying systems, material classification systems, etc.
High-quality crushing-screening machines are the key to success of your production facilities!